Today we release version 2021.002 of Google Analytics in Confluence which adds new features to our existing People Analytics functionality.
People Analytics
You can now view details of an individual person's activity.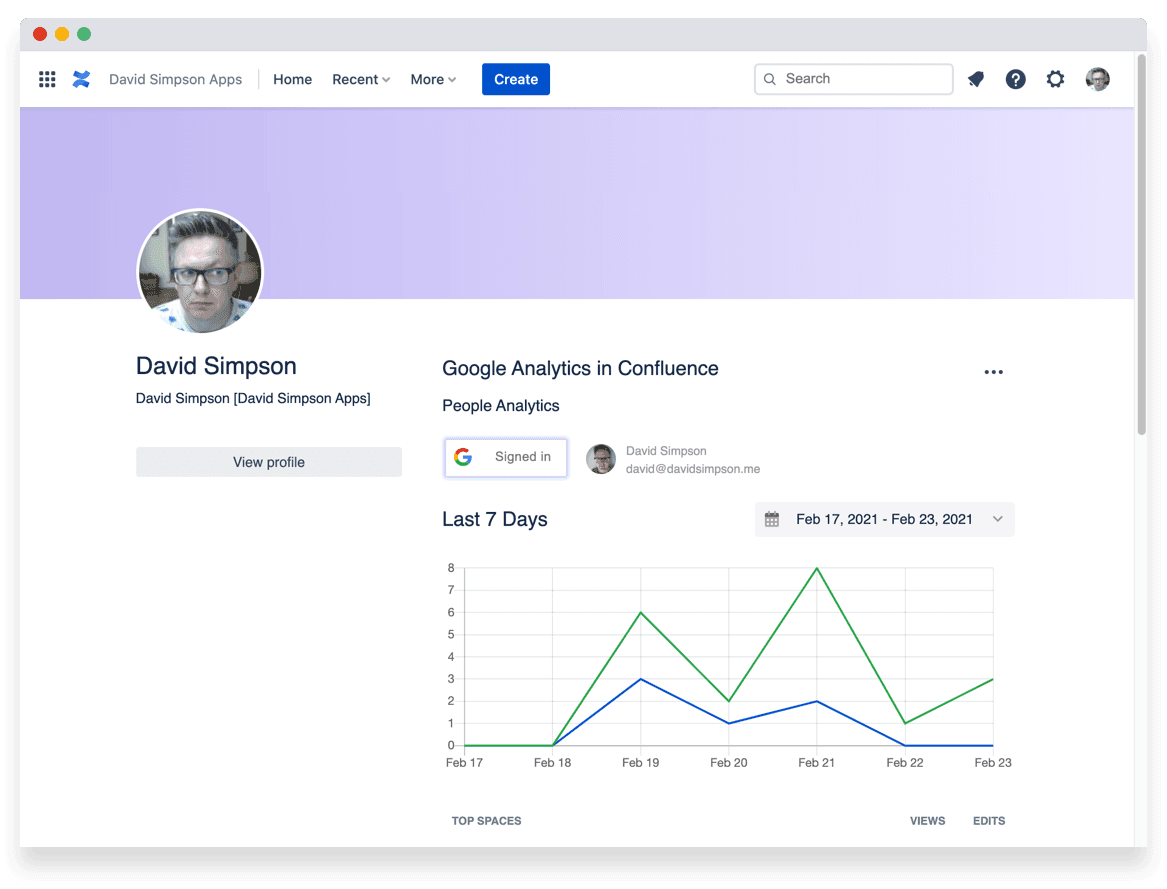 This is accessed from any of the existing reports and selecting a person within the "Top People" listing.
Advanced Settings - Filter reports by group membership
Last month, we added advanced settings allowing you to filter reports by one or more group membership.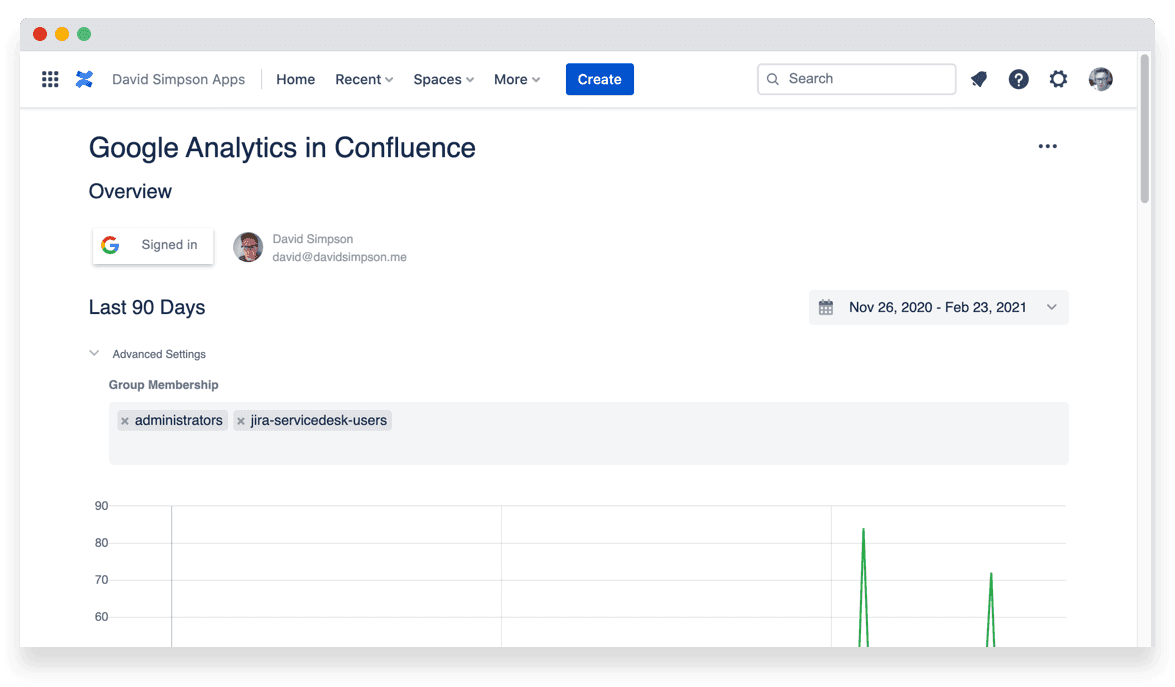 This is especially useful to understand how separate parts of your company, or partner organisations are using your Confluence instance.
We'd love you to try out the new version of Google Analytics in Confluence by starting a 30 day trial.
We continue to add enhancements to this product and always welcome your feedback on any features which you like, wish could be improved, or you think are missing.
Any questions? We're always here to help: help@dsapps.dev.
P.S. Did you know about our other products?
---
Photo by Ryoji Iwata on Unsplash